Do you love being at the beach? From now on there is no need for you to shake off the mat before leaving home!
This revolutionary patent, a high-quality mat, which resists sand, dust, and water without any trouble.
The mat has pre-made 4 placements to ground the mat.
Once there will be sand on the mat, just wipe it out easily and the sand will go away.
Easy to cover up mat, comes with a bag for taking it anywhere with ease.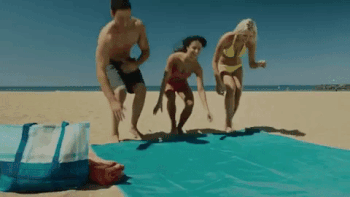 Order 3 mats and get free shipping!